Sunday 01 November 2020
24 CONSECUTIVE YEARS AT THE ASB AUCKLAND MARATHON
17 October 2018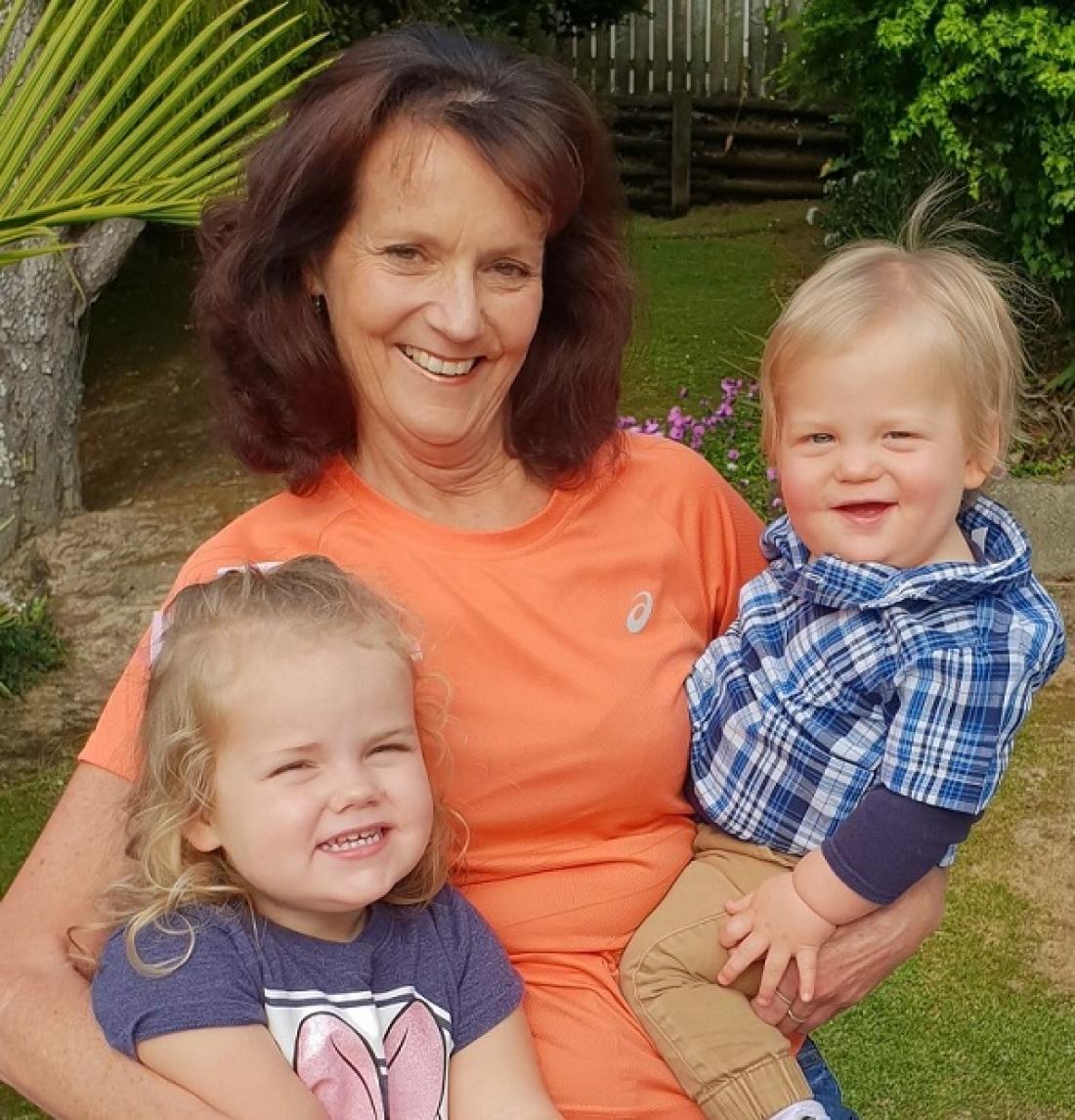 Lynne Jensen may well hold the record for the longest consecutive run of appearances at the ASB Auckland Marathon, but if there is someone to challenge her 24th consecutive half-marathon on October 28, she would love to meet them and share a few stories!
The Birkenhead grandmother first took part in the event in 1995 with a few friends, all of whom have since packed away the running shoes, but not Jensen, as she prepares to take on the Barfoot & Thompson Half Marathon on October 28.
"I used to power walk before I ran, so I have been running for about 26 years or so, and I just thought I would enter the race and they had a promotion for those who ran the first five years, I think they called them the 'roadster' group. So, once I had done the first couple I made that a goal, complete five and then after five it was ten, and then fifteen. I have tended to work on those five-year goals as my incentive to keep going."
Lynne has been blessed with good health and has been relatively free from injury, until last year that is when a troublesome toe threatened to derail her amazing run of events.
"Last year I was only able to run on the day – for the two months prior I had tendonitis in a toe and I had to get a cortisone injection to help it heal. I was only able to train by walking for those two months, the race was my first run and while I ran slowly, I was able to complete it running the whole way. I was determined to finish, even if I had to crawl part of the way! I have had the odd other injury over the years, but nothing to stop me doing the event."
Jensen has outlasted those friends from her early years in the event and surprisingly for someone with such an unbroken record at the event, admits to some pre-race anxiety. 
"I used to run with a few friends, but they stopped, and I kept going. This is my only event of the year, it takes me the whole year to train and get ready for it now. But I still get nervous about running it, even though I know I am going to be able physically to do it because I have done it so often. But I still get nervous and struggle to sleep the night before."
Jensen mixes fulltime work for an osteopath/acupuncturist and looking after grandchildren Lilly (nearly 3) and Harvey (12 months) with her training. She says that while she might be the only one in the family running, that doesn't stop it being a day for them all to get together.
"My partner (Andy) has been taking me along to the event for fifteen years and he sees me at a couple of points on the run and is there to meet me at the end. And my kids (Kurt and Ashleigh) and daughter-in-law Kim are there at the finish and we go and have lunch afterwards every year. When running gets hard I always have that lunch and a glass of wine to look forward to in the afternoon."
And recent course changes have only endeared the event even more to Jensen, with the Barfoot & Thompson Half Marathon starting at Devonport, with runners and walkers making their way to Smales Farm and along the motorway, over the Bridge and eventually to the finish line at Victoria Park.
"I enjoy the new course, going down to Smales Farm and running down the motorway and over the bridge, in comparison to the old course that went around Northcote, the new course is way better."
Jensen will be one of a likely 15,000 plus participants across the five race distances, with the John West 12km Traverse close to selling out (98% sold), participants are urged to make their race decisions this week and sign up at www.aucklandmarathon.co.nz to avoid disappointment.
Participants are also encouraged to sign up for the ASB minute for minute initiative and help put back into the community, every minute run by registered participants in any distance of the marathon event will be matched by ASB staff, so that if a registered entrant runs four hours, ASB staff will put four hours towards a charity or community initiative. An internal ASB team will decide how the hours will be allocated, and to which initiatives.
To be eligible, participants have to sign up at asbmarathoneffort.co.nz and complete their allocated distance, whether it be the full, half, 12km, 5km or kids run.