Sunday 01 November 2020
ASB Blitz The Bridge
20 September 2017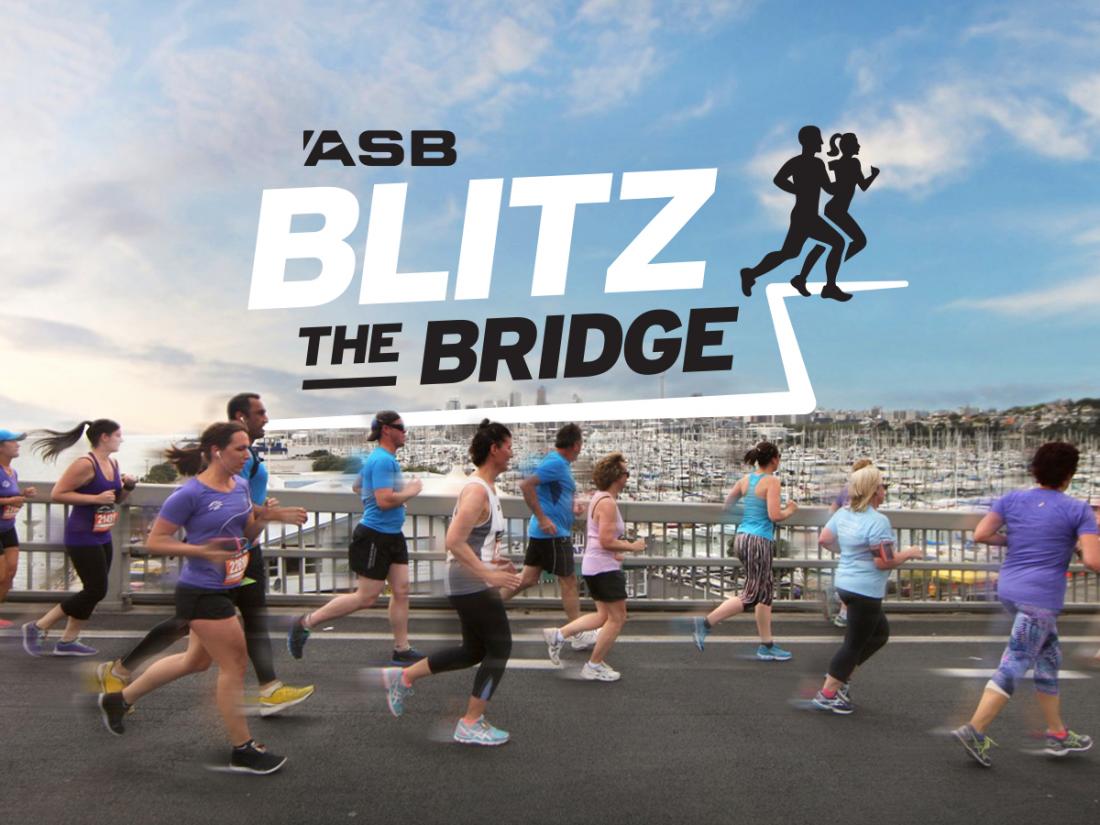 ASB is excited to bring Blitz the Bridge back for a second year!
The in-race competition rewards the fastest female and male to run from the bottom of the Auckland Harbour Bridge to the top within seven 30-minute blocks on race day. All marathon, half marathon and 12km Traverse runners will run over the iconic bridge and be eligible to win a Fitbit Ionic. We look forward to seeing you blitz the harbour bridge in October! 
The seven 30 minute blocks:
Pre 7.20am
7.20 to 7.50am
7.50 to 8.20am
8.20 to 8.50am
8.50 to 9.20am
9.20 to 9.50am
9.50 to 10.20am
Click here for all Terms & Conditions.
View the top 14 results below from last year's ASB Blitz the Bridge
| | | | |
| --- | --- | --- | --- |
| Time | Race | Name | Blitz Time |
| Pre 720 | 42KM | Oska | 00:03:43 |
| Pre 720 | 42KM | Nancy | 00:04:27 |
| 0720-0750 | 21KM | Evan | 00:03:47 |
| 0720-0750 | 21KM | Olivia | 00:04:27 |
| 0750-0820 | 21KM | James | 00:04:11 |
| 0750-0820 | 21KM | Molly | 00:04:40 |
| 0820-0850 | 21KM | Declan | 00:04:51 |
| 0820-0850 | 21KM | Gracie | 00:05:24 |
| 0850-0920 | 12KM | George | 00:03:53 |
| 0850-0920 | 12KM | Katie | 00:04:40 |
| 0920-0950 | 12KM | Ed | 00:04:32 |
| 0920-0950 | 12KM | Mallory | 00:05:20 |
| 0950-1020 | 12KM | Ryan | 00:05:52 |
| 0950-1020 | 12KM | Lynnette | 00:08:56 |