Sunday 01 November 2020
ASB Fasta - the perfect gift for any runner
8 October 2017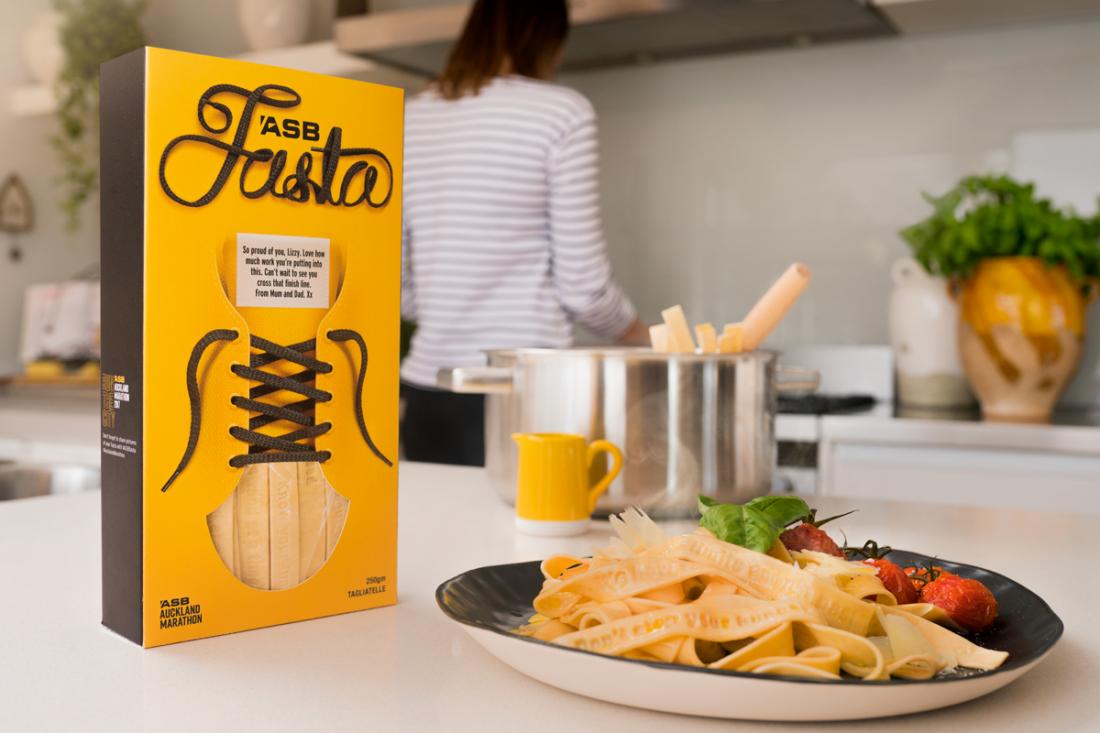 Our mates at ASB have just launched an awesome product: a new brand of pasta for anyone training for the 2017 ASB Auckland Marathon! It's called ASB Fasta (see what they did there?) and it's a great way of helping someone you know get over the finish line.
As well as being packed full of carbs, these tagliatelle are also the perfect motivational tool because every strand carries an inspiring message. And when you send someone some ASB Fasta, you can even add your own words of support that will be printed on the box. There's nothing like a message from someone close to you, to inspire you on race day.
Simply visit ASBfasta.co.nz and fill in your details. ASB will look after everything else.
We know what you're thinking… "What about me? I want a box too!" Well, ASB Fasta is all about helping other runners, but you're more than welcome to forward this email to a friend with a note telling them to "order me a box now!".