Sunday 01 November 2020
Do you need new shoes before the race day?
28 July 2017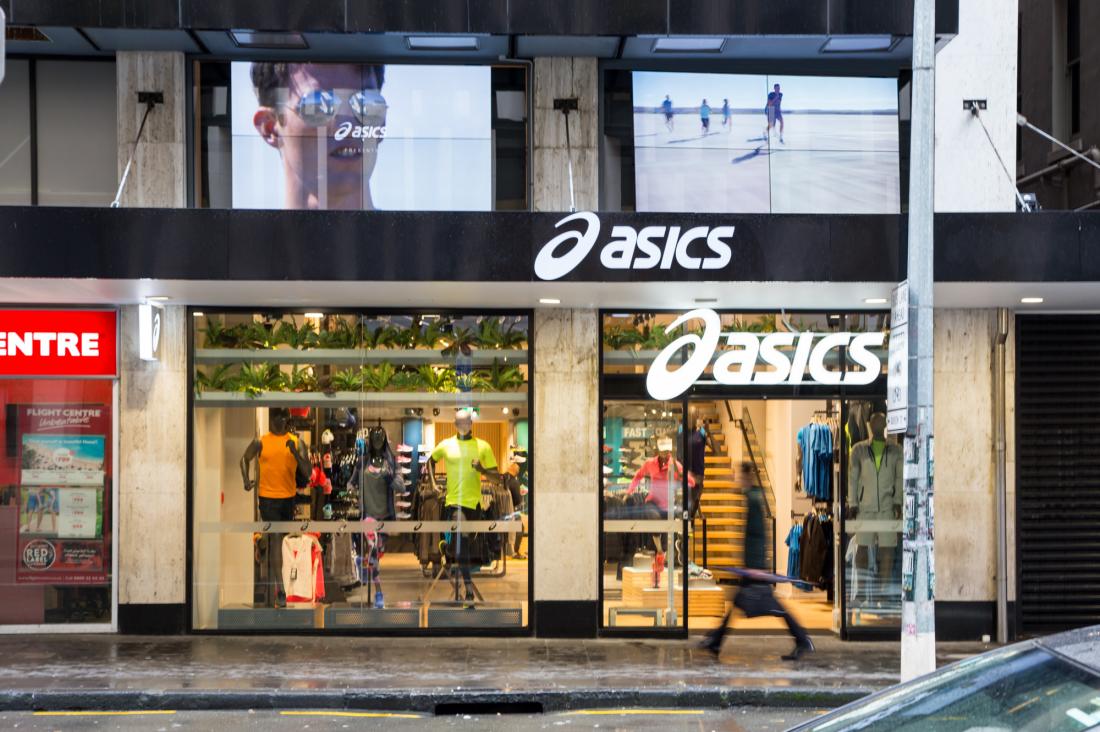 Visit the new ASICS store and get the perfect fit.
By now, it's no secret that the right sports shoe can help you increase your performance. The trick, however, is finding a shoe with the right technology for your foot type and gait.
However, without any information about your foot shape and stride, it's all just guesswork ….
Of course, there are experts out there who can help, but what if you had access to leading-edge 3D biomechanical analysis used by medical professionals? You're in luck. The first New Zealand ASICS store, located just off Queen Street at 3 Shortland Street, is now using this technology to connect Kiwis with the perfect shoe.
No special appointments required, no fees.
So, how do you know if the shoe fits?
Start by visiting the store and asking the team for your foot map. You'll be led upstairs to a state-of-the-art ASICS Foot ID system.
While it looks like a treadmill from afar, there's a lot more to it. The system is the only one of its kind in New Zealand, and it uses lasers and micro cameras to create a 3D map of your foot – measuring length, width, arch height, and heel tilt.
Your foot map is then compared against a master database to match you with shoes that best suit your foot.
You'll then be asked to run for a brief time while your gait cycle is monitored and recorded. This helps the ASICS team examine your running style and pronation pattern (the way your foot moves as you run).  
This, in essence, is biomechanical analysis or the study of body movement in action. You can then choose to set up an account that will allow you to view your foot map at any time in the future.
ASICS has always used biomechanics to help you improve your running performance  
Part of what makes the Japanese company unique is its commitment to continual improvement in sports technology.
Researchers from ASICS Institute of Sports Science, established in 1985, have been studying the form and movement of runners and athletes from day one. As a result, professional athletes and gym-goers alike now have access to gear that helps them better their best.
But, have you ever thought about what goes into developing gear that lets you do more?
Typically, it takes about 24 months to develop a new performance product; whereas,  it can take about six months to make improvements to an existing product.
During this time, researchers drill down deep as they study how different technology is applied and how it can be refined.
In the case of shoes and sports clothing, they look at overall construction, how various materials can be applied and joined, as well as how fabrics can be conditioned to create different finishes. Every aspect is examined to ensure better performance and fit.
So, there's a great deal of science supporting the gear that supports your performance!
The new collections now on display give you more
In addition to a great shoe, more of us want performance clothing that supports our body and feels comfortable when we head to the gym or go for a jog. We also want to feel great when we grab a coffee after a run (or when we've completed a marathon!) and it's the tech that goes into every product which allows that happen.
For the new season, you can expect ASICS clothing to feature strong, bold colour blocking and visible performance technology features.  
With each item of clothing built for performance, layering the gear you love, from tights to singlets to hoodies, also gives you more flexibility in any training environment.
What about all the performance technology you can't see?
While you'll be looking keen to train, you can also expect to enjoy the following technology which keeps you feeling good after your workout:
Moisture wicking. Stay dry, stay comfortable. This technology lets you train harder for longer. It also lets you go out for a coffee with mates and feel good. 
Body cooling. To give any training session your all, you have to maintain the right body temperature. Light fabrics and vents let you do more because your body is able to cool itself naturally. 
Weather protection. Most of us don't wear jackets when running, but it's important to keep dry and steel ourselves against the wind with the right tech. 
And let's not forget what ASICS has always done well: constructing gear that offers comfort and fit for a zero-distraction run or workout.
Be ready for race day with the right gear.
Seize this moment to start selecting the gear you'll train in leading up to the big day. Because when you're training at your best, you can be sure to achieve great things during the Auckland Marathon.
If you're keen to get your foot map or try on some new gear, visit the new ASICS concept store on Shortland Street. You'll learn more about your running style and finally know which shoe is right for you.
You can also check out ASICS footwear and clothing online.