Sunday 30 October 2022
Event Update - Postponed to 23 Jan 2022
27 September 2021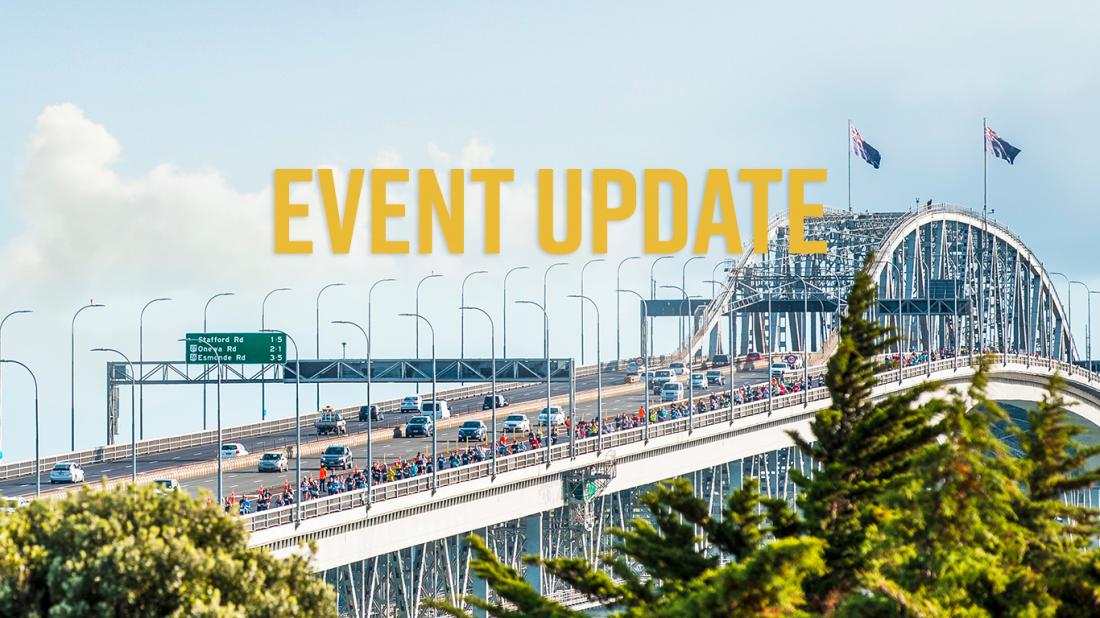 The current COVID-19 Delta outbreak and subsequent lockdown has thrown up more than a few challenges for the 2021 Auckland Marathon.
With the original event date quickly approaching, and the uncertainty on whether Auckland will move down to Alert Level 1 in time for the event, organizers have had further discussions with all key event stakeholders. Unfortunately, it has become clear that we will not be able to hold the event as planned on 31 October 2021.
The good news is that thanks to the support of our partners and the hard work of our team, we can advise that we have managed to secure a new event date (not an easy feat with an event of this size) and the 2021 Auckland Marathon has been rescheduled to Sunday 23 January 2022.
This is obviously not the news we wanted to deliver just five weeks out from the event, and we understand your frustration and disappointment – especially given all the hard work and training you've put in so far.
All registered runners have been sent an email detailing their options given this announcement. If you are one of these and do not receive an email by Wednesday 15 October, please let us know.
Hopefully this change provides you with some certainty and a few extra weeks of training to help you achieve even more come 23 January.
We have been overwhelmed by the ongoing support from our Auckland Marathon community and really appreciate your support and understanding. We can't wait to see you on the start line soon.