Sunday 01 November 2020
Runner Highlights - Fitness Helps Fight Cancer for Sarah
24 July 2019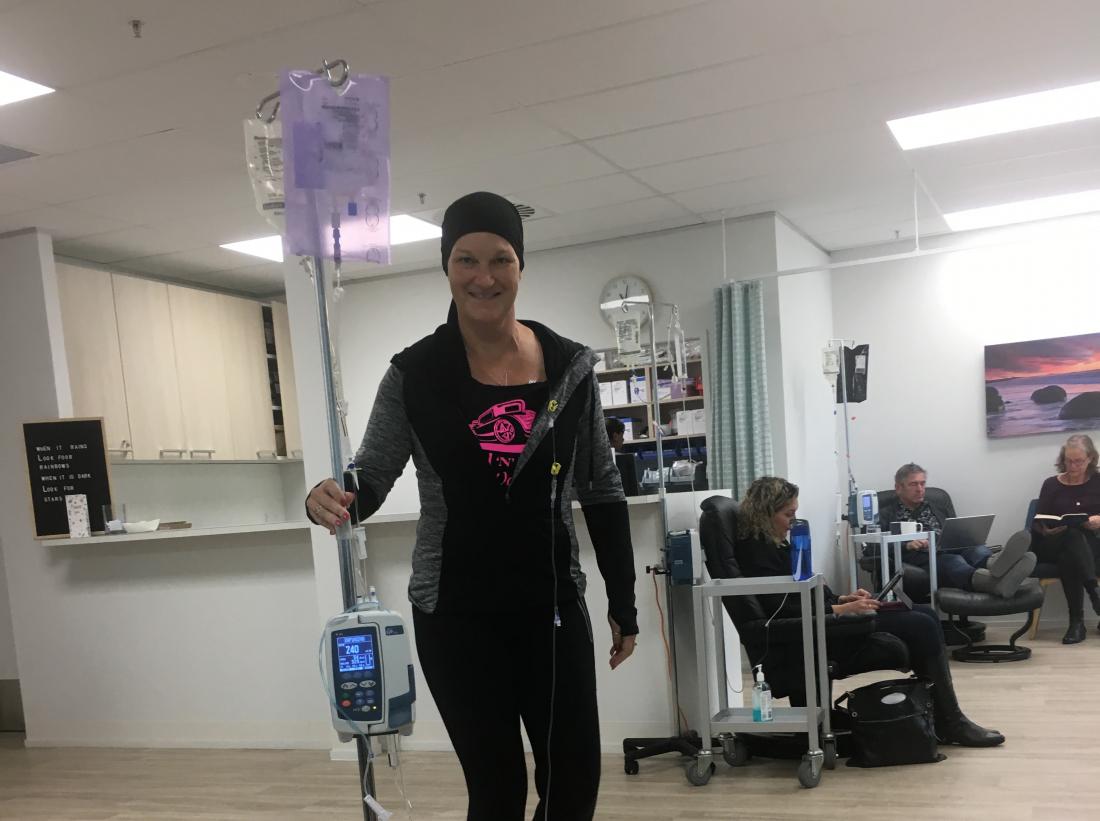 Sarah Lochead-MacMillan is being treated for breast cancer, but she is not letting that get her down. In fact, Sarah is very positive about her treatment and the future.
Sarah, 48 from Waiuku, is running the Auckland Marathon as a Charity Hero to raise funds for Cancer Society Auckland Northland. Sarah says, "having chemotherapy is really hard so it is important to raise funds for cancer research to find better treatments for cancer".
Sarah says, "I want to inspire people to give money to the Cancer Society I know from experience how they support people through their cancer treatment. I have used their cancer information service and have participated in their wellness programme and Coping with Cancer".
The Auckland Cancer Society Research Centre at the University of Auckland does world class cancer research and has had 14 of the drugs it has discovered go in to clinical trial. Funds raised by people like Sarah make a big contribution to this sort of essential cancer research.
"I also want to show people that cancer is not a death sentence and there is a way through. People sometimes associate chemotherapy with dying rather than the opposite. Chemotherapy is part of the process to getting better and having a bright future" she says
The main reason for Sarah's positive attitude is her physical fitness. She does boot camp and boxing with TYPT in Pukekohe plus she runs regularly in training for the marathon. The fitness is helping her body to heal mentally and physically.
Sarah knew all about the important work the Cancer Society does prior to her cancer diagnosis and ran in the Kerikeri half marathon as a charity runner in 2016.
Her determination to maintain her physical fitness throughout treatment is helping her cope with the side effects of chemotherapy. Sarah previously showed her determination by losing 43 Kg four years ago. She says "If I hadn't lost that weight, I wouldn't have found the lump in time and could be looking at a very different health scenario; I also wouldn't have been able to run that half marathon and I would not have been able to cope with my cancer as well as I have"
Sarah is also keen to tell women about the importance of breast self-examination. "I found a lump during a routine self-exam" she says. "I had a mammogram, but the scan did not pick it up.  "I had a shock when they decided to do a biopsy when I went in for an ultrasound scan, but I am pleased I had it as the cancer was diagnosed early". From finding the lump on January 15th it only took until February 21st to have the surgery.
Sarah is coming to the end of her five months of chemotherapy treatment and is still working hard on her fitness in preparation for the marathon.
To support Sarah please go to her fundraising page. 
Also, it is not too late to register as a Charity Hero and run in this year's Auckland Marathon. To find out more call Sue on 09 930 7172 or e-mail.