Sunday 01 November 2020
LIGHTER STEPS AHEAD
25 October 2018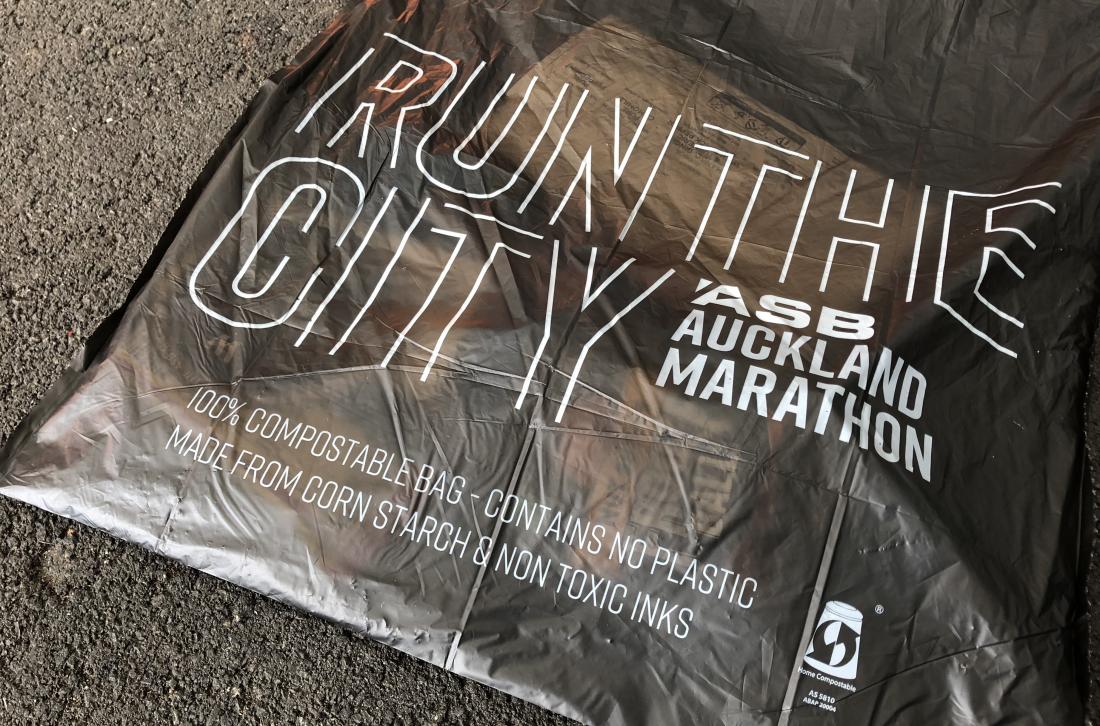 The sustainability effort is like a marathon, maybe even an ultra-marathon, with so many parts to the challenge. But we won't get there if we don't have a go and take the first steps, so at ASB Auckland Marathon this year, we're taking a few steps towards becoming a more environmentally sustainable event.
In 2018 we've replaced 80,000 plastic cups with 80,000 compostable water cups made from plants, which will end up as nutrients to feed orchards and vegetables.
If you've done the event before, you will also be used to receiving your iconic ASB Auckland Marathon plastic yellow race bag. This year, that race bag is fully compostable and made from natural corn starch and printed with eco-friendly ink. That's 15,000 plastic bags that can now avoid landfill and like the water cups, these bags will end up as nutrients to feed orchards and vegetables. For the tech buffs who want to know more have a look here.
Also, keep an eye out for our volunteer Waste Warrior crew at Victoria Park this year. These awesome people are going to make your part easier by minimising the steps you need to take. They'll make sure the right stuff goes in the right bin.  We'll have three bins – compostable, recycling and landfill.
It's important to make sure the right waste goes into the dedicated bin, on the spot. Why? To prevent contamination. We want to avoid spoiling the compostable material with the other material. If we leave it to the end of the race to sort, we'll end up having to put a lot of what is compostable, into landfill because it becomes contaminated.
Just like you, we're all for setting goals. One of ours is to keep pace with the global movers on sustainability and as New Zealand takes up the challenge, we think we can play our part, and so can you. If you'd like to support our sustainability efforts, here's how you can help:
Pack your own drink bottle into your race bag (there is a water refill station on Victoria Park by the info tent)
While you're at it, throw in your Keep Cup for coffee
Make fun with friends and carpool or use our event transport
THINK about the choices you make before disposing of waste
We hope your preparation is on track and thank you in advance for helping us all step up for sustainability.
See you Sunday!