Sunday 01 November 2020
ASB Auckland Marathon Enjoys a Refresh
12 April 2017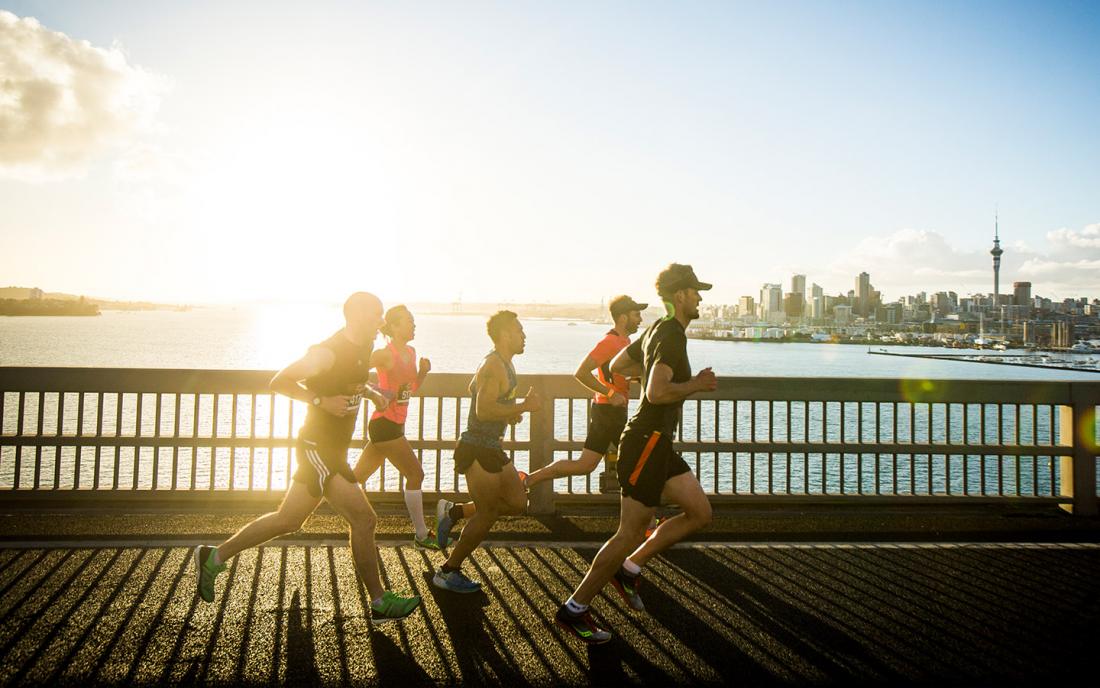 Dubbed 'Run the City', the festival of running caters for all abilities and ages with five race distances ranging from the Kids 2km to the full ASB Auckland Marathon distance (42.2km). Entries to the 2017 ASB Auckland Marathon open on Thursday, April 13, at 11:00am, and this year entrants can look forward to a fresh look and feel to the popular running event. 
The iconic Auckland event attracted more than 14,000 racers in 2016 alone, and event organisers are bringing innovation to the 2017 event, hosted on October 29. Updates include a fresh approach to entertainment and emcees, and activations for competitors and supporters, adding to everyone's enjoyment of the festival atmosphere.
Organisers are also unveiling a brand-new logo and a world-class website for 2017. The updated ASB Auckland Marathon website will provide a smoother registration process for runners and easy navigation to full event information, enabling runners and supporters to enjoy the full event experience.
Race Director Bec Williams says organisers are proud of the event's history, but keen to bring innovation for all runners.
"The ASB Auckland Marathon is a wonderful event and asset to Auckland, one for the city's own residents to celebrate and enjoy, but also for the thousands of visitors from outside the region who come and take part and enjoy all that Auckland has to offer.
"It is an event with real history, dating back to 1936 when the original course took in the Auckland waterfront. Since 1992 runners have had the unique opportunity to run the Auckland Harbour Bridge, climbing to 33 metres above the Waitemata Harbour, delighting in a view that can only truly be appreciated when on foot.
"2017 will see further innovation; we are committed to bringing a fresh approach to an outstanding event and celebration of the city and everyone's achievements in each of the five distances on offer."
ASB head of community, sponsorship and events Mark Graham is delighted to once again be involved in the iconic Auckland running event.
"ASB is proud to support the ASB Auckland Marathon, and we know other Kiwis do too. You only have to see the turnout of families and fans at the finish line to know it's an exciting event to get behind. We enjoy championing significant events in Auckland, and look forward to seeing the runners take to the course in October," Mr Graham says.
Runners will again be able to register for the revamped 'Charity Heroes' programme, allowing each individual to select one of the 12 official charities to run and raise money for. All Charity Hero entries receive race day transport, a personalized charity race bib, a photo from the course, a dedicated charity medal and access to the VIP tent at the finish line. This has proven hugely popular with runners, with in excess of 1.25 million dollars raised in 2016.
The ASB Auckland Marathon caters for all in the community; from those wishing to #RuntheCity and achieve a personal best, to those who are more interested in taking a leisurely pace and enjoying the views with friends, workmates, family – or complete strangers!
"There are no rules in this event, this is a cultural and entertainment experience wrapped up in an iconic marathon that takes runners over the Auckland Harbour Bridge. Runners can be as serious or as lighthearted as they choose and are encouraged to don costumes, to sign up in the Charity Heroes programme and to get to the finish line any way they can – be it running, walking, or dancing. Fancy dress or dress for success, everyone is welcome as we run the city and celebrate together," Ms Williams says.
The innovation extends to merchandise, with a fantastic range of new clothing available including shirts, singlets, hoodies and stylish streetwear. All merchandise will sport the event catchphrase of #RunTheCity.
This year, entrants will have the choice of a branded cap as part of their entry fee, choosing from a run cap, visor or trucker hat, while also having the exclusive option to purchase the unique competitors t-shirt at just $25.
The 2017 ASB Auckland Marathon will take place on Sunday, October 29, offering the following events: ASB Marathon, Barfoot & Thompson Half-Marathon, John West 12km Traverse, Heart Foundation 5km Challenge, and Kids Marathon.
Entries open at 11am on April 13 early bird entry discounts apply until September 15.