Sunday 01 November 2020
Runner Highlights - Lisa Run's for Starship
22 May 2019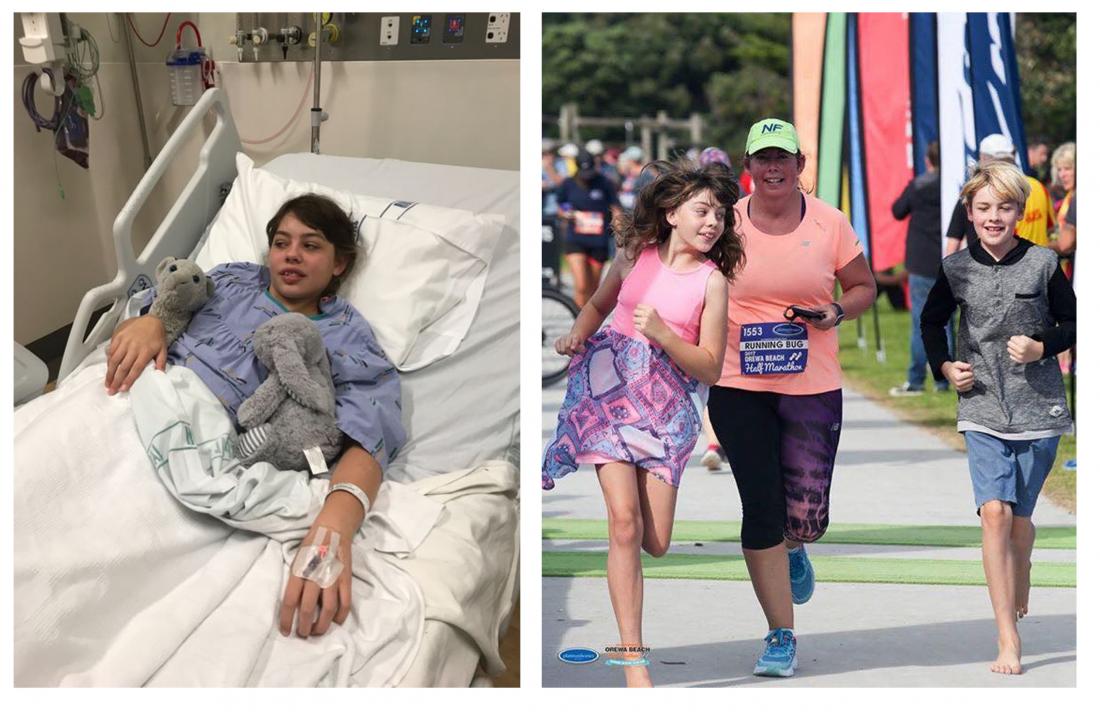 Our second Human Interest story is an incredibly special one. Lisa Mullins from Edgecumbe in the Bay of Plenty is an amazing mum and a member of Team Starship for the 2019 ASB Auckland Marathon.
On Sunday 20 October 2019, Lisa is running for her children, including daughter Mikayla who is currently receiving care at Starship.
"Mikayla visits Starship every month due to having Neurofibromatosis, a genetic disorder that causes tumours to form on nerve tissue. I am running to give back for all the support Starship has given us as a family over the past 12 years," Lisa says.
"Never do you want to be in hospital and you want this least of all for your children. Mikayla has been through so much more than any 12-year-old should have to endure. My other son Jack has been the best big brother and support crew. So I'm doing this for my wonderful kids who are my heroes."
Lisa has raised over $2,100 so far and it is still early days!
Every day extraordinary things happen at Starship. Join Team Starship and be extraordinary too! You can choose your distance. You can run or walk. You can be a real inspiration and make a real difference for Starship kids! If you think you could raise a minimum of $1500 for Starship, you could be offered a Charity Hero spot with free entry to the race of your choice, free transport and lots of other goodies to enjoy.
If you or someone you know would like to join us, please sign up through the Auckland Marathon website or contact Charlotte Barnett on: 09 307 8949 or charlotte.barnett@adhb.govt.nz.
Team Starship are aiming to attract 180 runners and together raise $200,000 to help bring better health and brighter futures to our children. We'd love to have you on our team.