Sunday 01 November 2020
Runner Highlights – Brendan laces up for mental health!
20 June 2019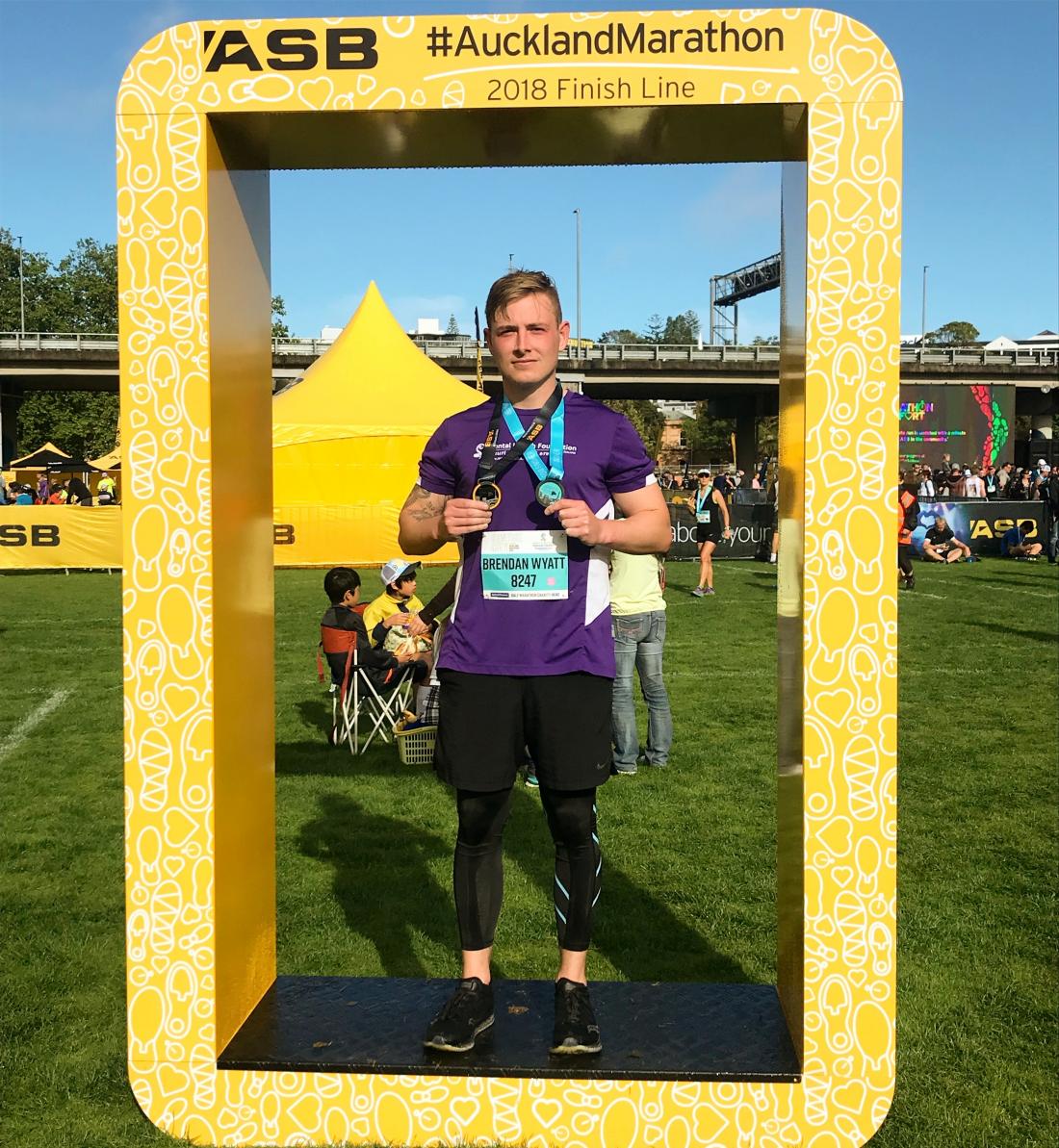 Auckland physiotherapist Brendan Wyatt is pumped to be running in his third ASB Auckland Marathon for the Mental Health Foundation (MHF) in October. Training year round with football, gym sessions and regular runs, Brendan has entered the half marathon, hoping to complete the race in one hour and twenty five minutes.   
Brendan is passionate about raising mental health awareness, having experienced depression and anxiety himself as a teenager. Growing up, he also saw family members and friends dealing with mental health issues.
"Mental health problems are so widespread and it's important to raise awareness, so people have the courage to speak out and get help," the 24-year-old says.
"It's really fun running as part of the MHF team and really adds that extra motivation because advocating for mental health is something I'm really invested in. I enjoy being part of the sea of purple t-shirts and meeting other like-minded people, letting everyone know it's okay to speak up."
Brendan says when he finally found the courage to speak out about his own challenges as a teenager, a huge weight lifted off his shoulders.
"For about a year, I didn't open up or talk about what I was going through and I was in a dark place. Dealing with everything internally and not talking lead to a low point in my life and I hit rock bottom."
However, Brendan finally opened up to his family and friends and was blown away by their positive response.
"I was so scared of speaking out because I was worried about how I'd be perceived, but after I did I felt so much lighter and more optimistic. I remember my dad saying to me, 'a burden shared is a burden halved'. The more open and honest we are about how we're feeling, the better," he says.
Brendan, a former NZ representative footballer, will also be running in the Queenstown International Marathon for the Mental Health Foundation in November. He hopes to raise $15,000 through running both marathons.
"I really encourage people to sign up. It's such a good cause and a great way to set a challenge and push yourself out of your comfort zone."
Join the MHF team and help make a difference to the 1 in 5 Kiwis who will experience a mental health problem this year.  Every dollar raised helps to makes sure no one has to face tough times alone. You can choose your distance and you can either run or walk! 
To find out more, visit http://bit.ly/2L2nDHp or email us at events@mentalthealth.org.nz.