Sunday 01 November 2020
Sports Expo Exhibitors
16 October 2018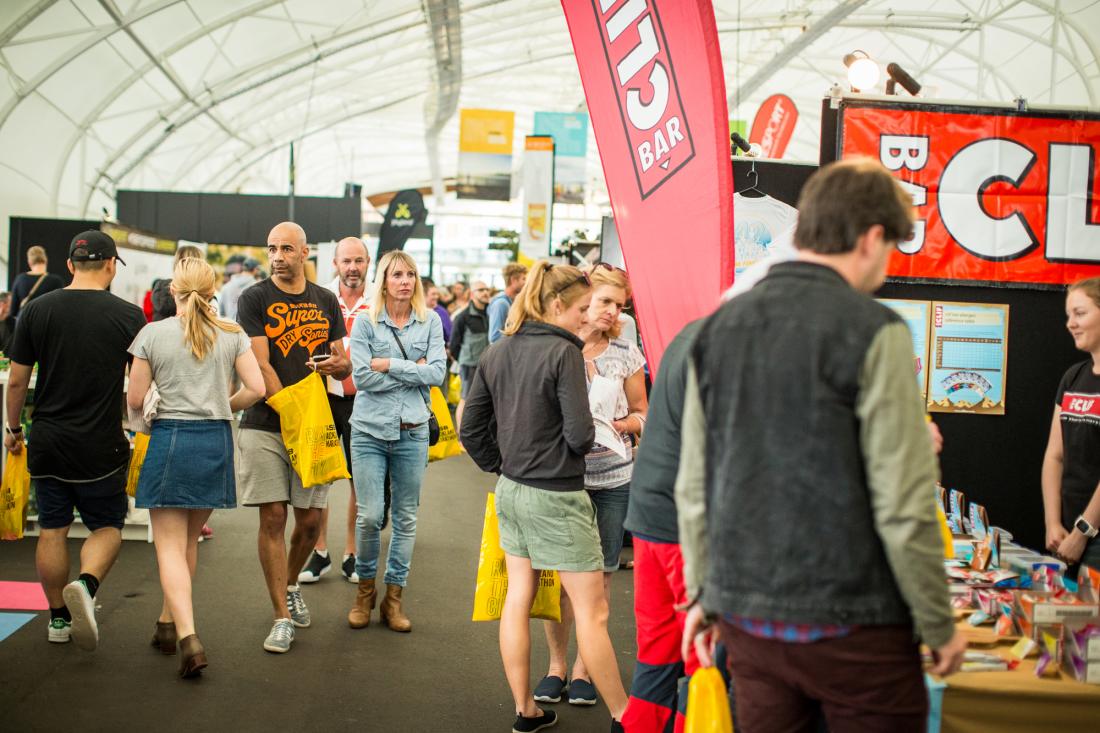 Check out the fantastic line-up of exhibitors at the ASB Auckland Marathon Sports Expo this year!
The Sports Expo will be open during the following hours (which are the same as Athlete Check-In):
FRIDAY 26th OCTOBER: 8:00am – 7:00pm 
SATURDAY 27th OCTOBER: 8:00am – 5:00pm
Location: The Cloud, Queens Wharf, 89 Quay Street, Auckland.
BRANDS/PRODUCT

WHAT'S ON OFFER

ASB Marathon Effort

Sign up to pledge your time to ASB Marathon Effort

Every minute you run will be matched by a minute of our own volunteer work. If enough Kiwis get involved the community will benefit from thousands of hours of community service.

Barfoot & Thompson Living Room

Place your order for half price coffee from our Half Marathon sponsors, and receive a text when your coffee is ready for collection.

John West

Race on a treadmill in a bear onesie to win prizes and vote for your ultimate John West picnic snack.

Fitbit

Enjoy the Fitbit Family 5km Workout Zone and check out the digital coach.

ASICS

Sign up to Pace Your Race for the chance to win $2,000 of ASICS gear at the ASICS finish line marquee

Runaway Series

 

Find your next finish line at Air New Zealand Queenstown Marathon (16 November 2019), Air New Zealand Hawke's Bay Marathon (18 May 2019), or Runaway Noosa (25 May 2019).

Charity Heros

Meet other charity runners, sign the good luck wall and find out how you can become a Charity Hero in 2019.  

Steigen Socks

Steigen Socks

Beattie Matheson Limited

Thorlo socks and Shock absorber bras

Marathon World Travel

Find your next international race!

IRONMAN

 

Ready for your next challenge? Chat to a triathlon coach about IRONMAN Taupo 70.3 (December 8, 2018) and the iconic IRONMAN New Zealand (March 2, 2019)

Brittain Wynnard

Clif & Smartwool

NZ Naturals

Crampstop

Hello Cup

Menstrual cups

Barz Optics

Sunglasses

Brandex

Skins compression wear

Euro Optic

Adidas Eyewear

Marathon Tours

Find your next international race!

Tourism Central Otago 

Get inspired for your next adventure, holiday or family escape.

Whanganui District Council

Information about New Zealand Masters Games 2019

runEZ

Hip bags which are ideal for runners. They come in a range of colours and sit comfortably on the hips, fitting all the essentials. Also, the 'LIT' edition which has an LED light so runners can train in the dark.

Tarawera Ultra Marathon

Learn about New Zealand's most spectacular and prestigious Ultra Run

Hutchwilco 

 

Drysure - Dry your footwear 12 times faster than traditional air drying. Drysure is the ultimate footwear dryer for the active person.


Gold Coast Marathon

Learn about this iconic Australian event.

2XU

Compression wear.

Arepa

A drink designed to improve concentration and mood, Ārepa will assist you when you need to be at your best.